Our volunteer programme
We are excited to offer 16 places a year on our volunteer programme. We are always looking for committed volunteers to take part in a 3-week trip to Nepal to volunteer in our schools. You will be running a range of activities for our students which will make a real difference to their school day. All our volunteers stay with host families in the village Kushadevi, Kavre. This is a fantastic opportunity to experience life in a rural community in Nepal.
What will you do at the schools:
We will ask you to plan and facilitate workshops and activities for our students as well as helping to paint classrooms. Some of the workshops you will run will include English classes, WASH, sports sessions and arts and crafts plus if you have any extra workshops you would be interested in delivering just let us know! We will support you in this planning and give you some helpful tips. You can also support with construction or groundswork projects.
We always hold 3 workshops in the run up to your trip to offer support, further guidance and training.
Funding:
If you decide to take part in our volunteer programme, we ask you to fundraise a minimum of £500. This is a fantastic opportunity to gain new skills and great to add to your CV, and incredibly rewarding work. We will supply you with a fundraising pack which will give you ideas on how to raise the money as well as some fundraising essentials. Of course, the more you raise the more support we can offer to the amazing children you will be working with!
Approximate cost for a 3 week trip – £2,220 +£500 fundraising.
You may also want spending money for shopping in Kathmandu. And transport for any extra places if you decide to explore further!
To register your interest please click here: which is a link to the [email protected] email. Or give Joey a call on 07557 658495
ALL IT TAKES IS £10 A MONTH TO GIVE A CHILD THE FREEDOM TO LEARN
There are a number of ways in which individuals or organisations can help towards giving a child the freedom to learn:
Give a one-off donation of your choice.
On a long-term commitment of £10 per month for ten years. (£1200 for a full education)
A monthly donation at your own discretion of any amount – every pound counts!
If you decide to sponsor a child or support us via monthly giving, you will receive updates on FTL's progress. It is possible to personally correspond with a child and their family if you wish to, please ask us more about how to do this via the 'contact us' page. Corporate donations and sponsorship can be an excellent way of supporting a good cause and can be offset with tax relief. This principle applies whether it is a one-off payment or a regular Gift Aid Scheme.
Click below to donate using your PAYPAL (We totally appreciate your funds whichever method you choose! However, it does cost FTL each time we process sponsorship money through PayPal. We can manually process with only the cost of a stamp, click the contact us for more information and we will send you the relevant form – thank you!)
Monthly Giving
Our ongoing work, ensuring that 8 vital education projects working in 6 different schools in India and Nepal, costs us considerable funds every month. Much of our resources come in from grant-making trusts and volunteers, but our monthly supporters are essential to providing school meals, uniforms, stationery, and teacher's wages. Our team could not continue to do their fantastic work without your help. A monthly donation of any amount makes it possible that we can get more children access to and improve the quality of education to those who need it the most.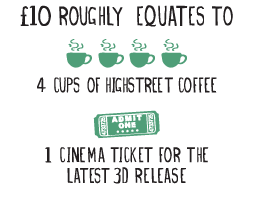 Individual Sponsorship
Freedom to Learn sponsors individual children as well as supporting partner organisations in providing education for those children and young people who need it most. Many of children we are currently working with come from some of the poorest regions of the Himalayas. They are often discriminated against socially and professionally even though this kind of prejudice is illegal under Indian and Nepali government legislation.
Attempts to integrate these communities into mainstream society and the state education system have brought with it many problems. The enforcement of policies such as positive discrimination have often been insensitive to the religious and cultural identities of the communities in these areas and resulted in cultural denigration. We always work with non-profit organisations such as the Himalayan Buddhist Cultural Organisation, Rural Community Foundation Nepal, and Himalaya Balbalika who not only provide the opportunity of excellent education, preparing the children and young people for competing in mainstream society but will also value and nurture their indigenous cultural and religious heritage.
Freedom to Learn also has a firm commitment to work with organisations, communities, and individuals to overcome historical prejudice and discrimination which has prevented girls and young women from these areas benefiting from the personal, social and financial security an opportunity for education can bring.